West Asia Trading & Engineering Pte Ltd
Importers, Exporters, Engineering Works, Manufacturers Representative & Commission Agent
No. 1 Kim Keat Lane Singapore 328858  Tel: +(65) 6250 5676  Fax: +(65) 6252 9890
E-mail: westasia@singnet.com.sg
<![if !supportEmptyParas]> <![endif]>
<![if !supportEmptyParas]> <![endif]>
<![if !supportEmptyParas]> <![endif]>
<![if !supportEmptyParas]> <![endif]>
<![if !supportEmptyParas]> <![endif]>
<![if !supportEmptyParas]> <![endif]>
<![if !supportEmptyParas]> <![endif]>
P&B has been a leading manufacturer of Transformer protection relays of the Buchholz principle for over 60 years. Most faults in an oil filled Transformer are accompanied by the generation of gas. By using a suitable relay the formation of this gas can be used as a warning of a developing fault.
<![if !supportEmptyParas]> <![endif]>
SCOPE
Products have been designed, tested and manufactured to meet the detailed requirements of British Standard BEBS T2, Eskom and DIN specifications.
P&B were also privileged to be represented on the technical committee responsible for preparation of the harmonised European specification EN 50 216, which relays also comply to.
<![if !supportEmptyParas]> <![endif]>
PRODUCT RANGE
A vast range of standard products is available, whilst we are happy to provide units to your specific requirements e.g. fixings, flanges, conduit entry, calibration, finish etc.
<![if !supportEmptyParas]> <![endif]>
<![if !supportEmptyParas]> <![endif]>
<![if !vml]>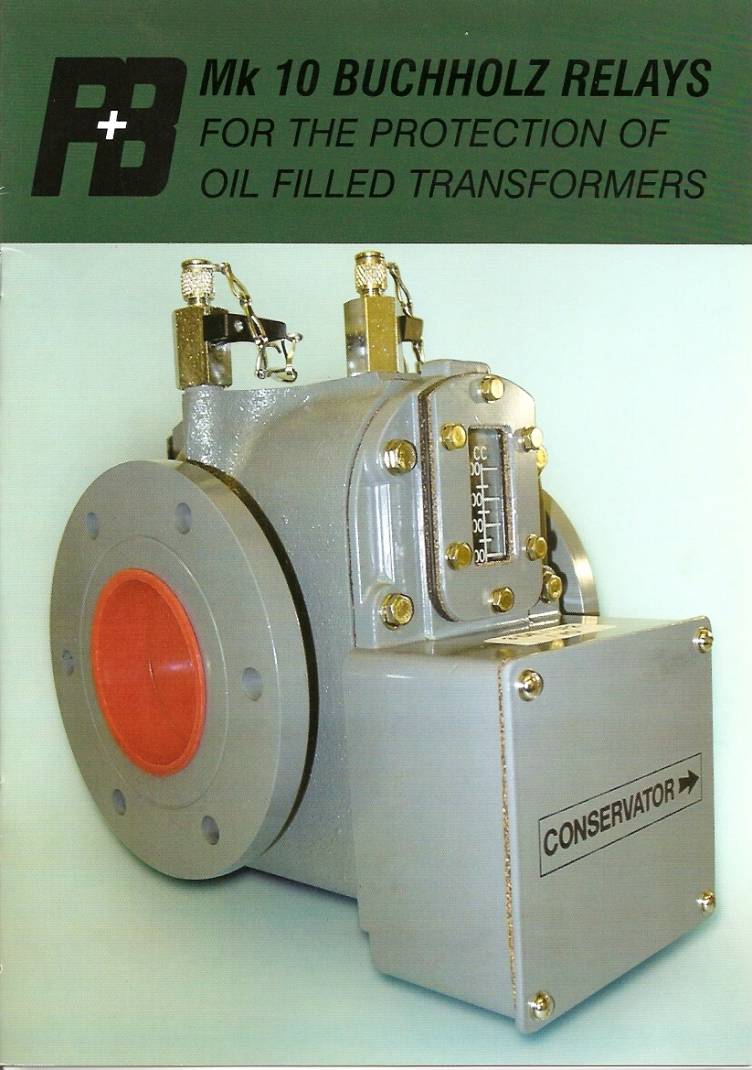 <![endif]>
<![if !supportEmptyParas]> <![endif]>
<![if !vml]>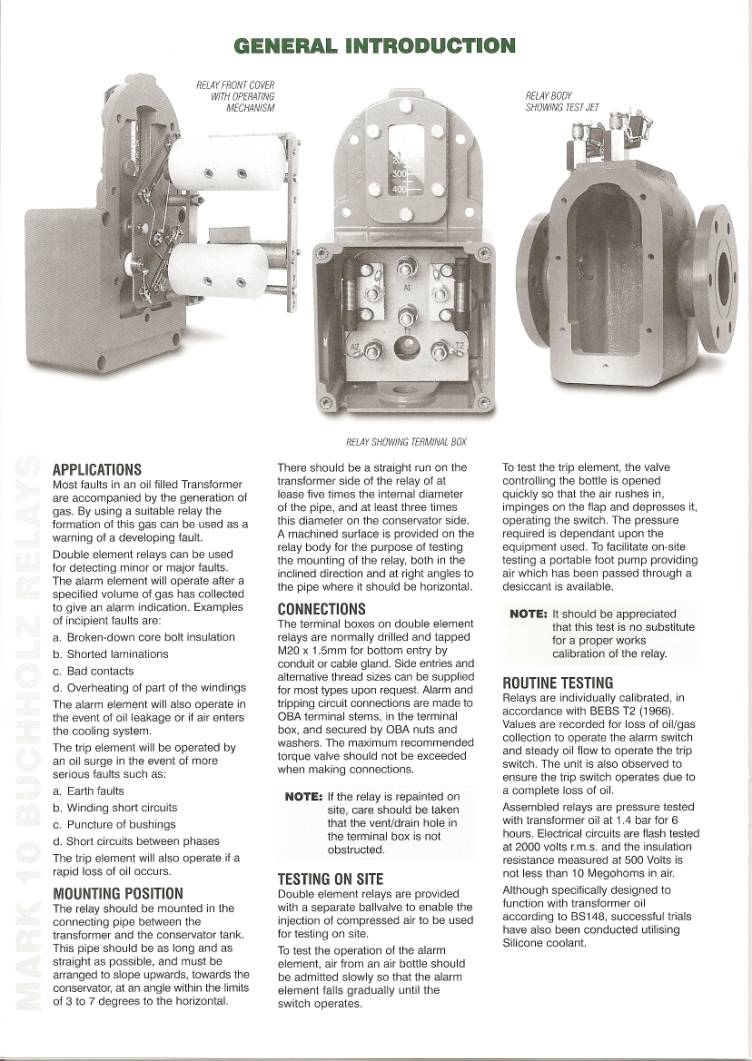 <![endif]>
<![if !supportEmptyParas]> <![endif]>
<![if !vml]>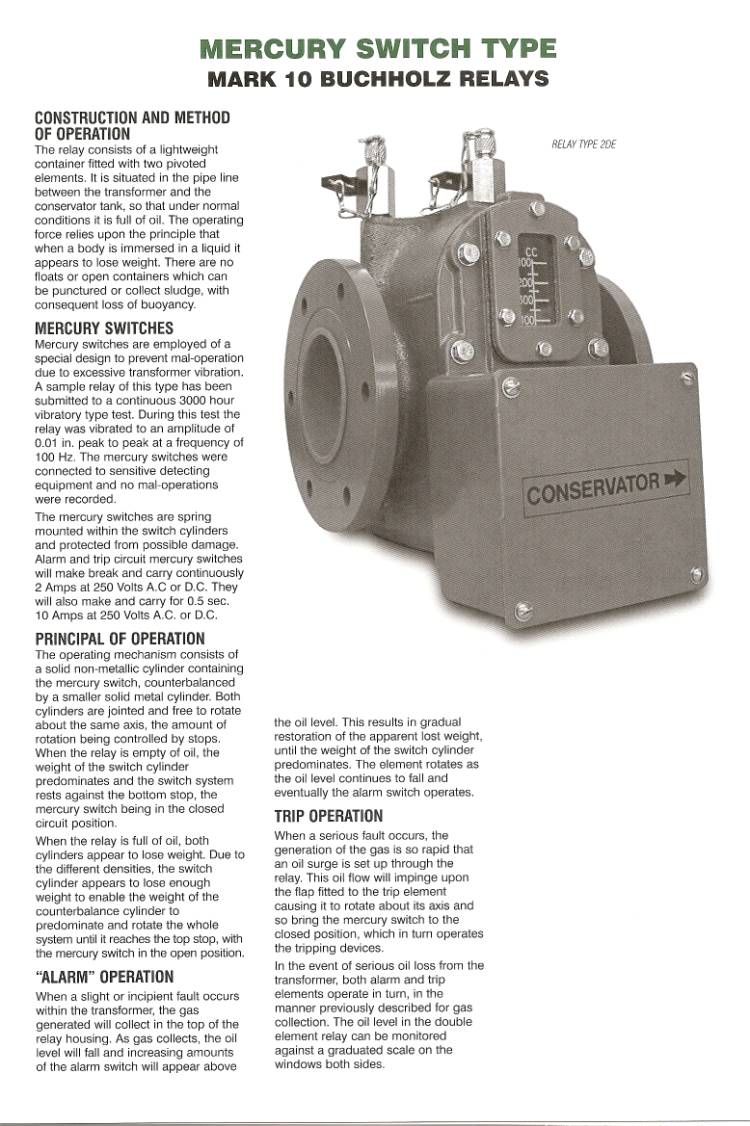 <![endif]>
<![if !supportEmptyParas]> <![endif]>
<![if !vml]>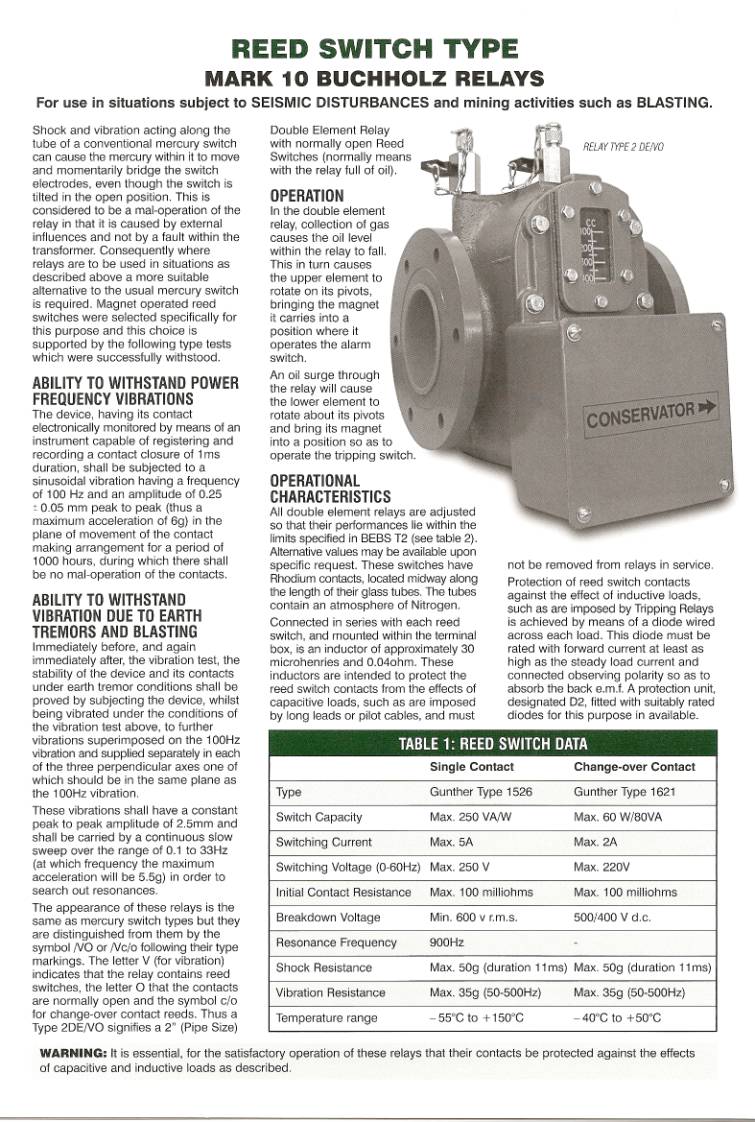 <![endif]>
<![if !supportEmptyParas]> <![endif]>
<![if !vml]>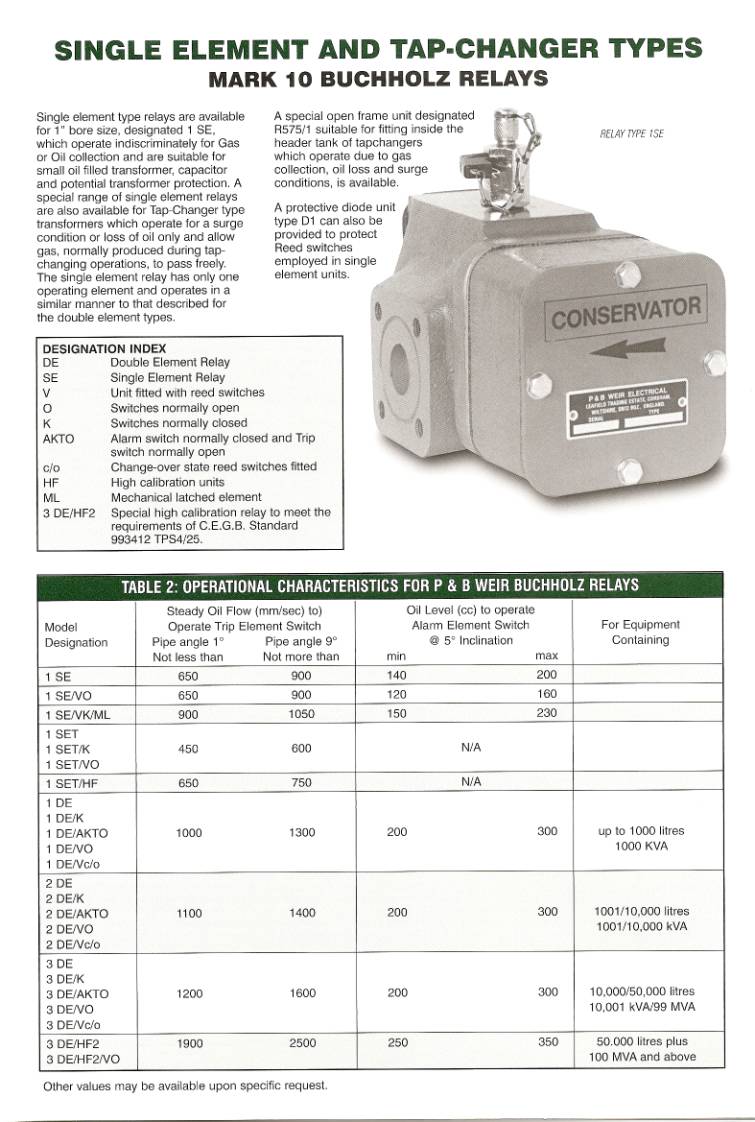 <![endif]>
<![if !supportEmptyParas]> <![endif]>
<![if !vml]>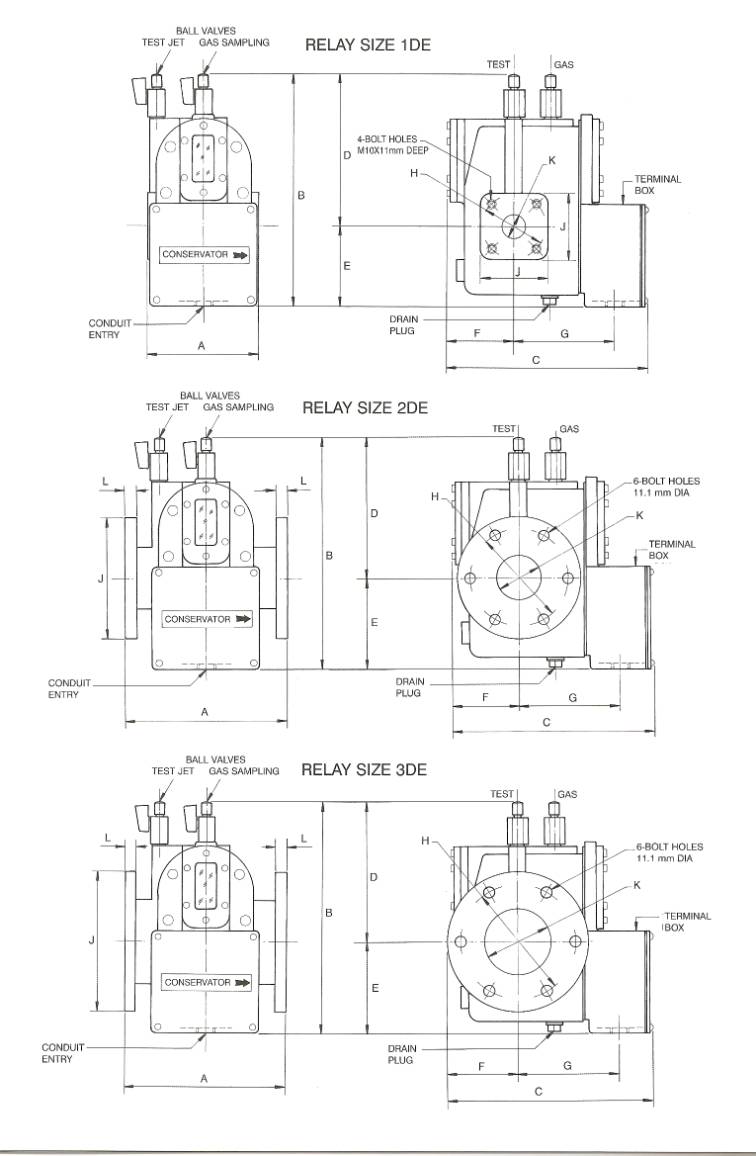 <![endif]>
<![if !supportEmptyParas]> <![endif]>
<![if !vml]>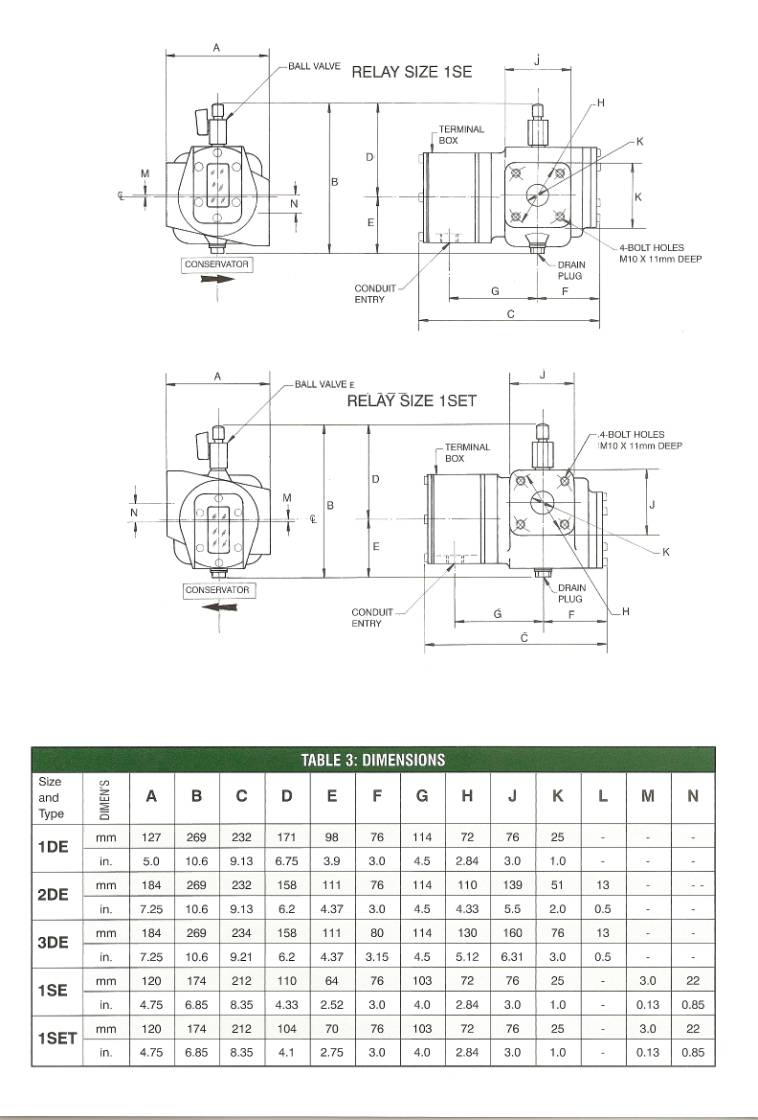 <![endif]>
<![if !supportEmptyParas]> <![endif]>
<![if !vml]>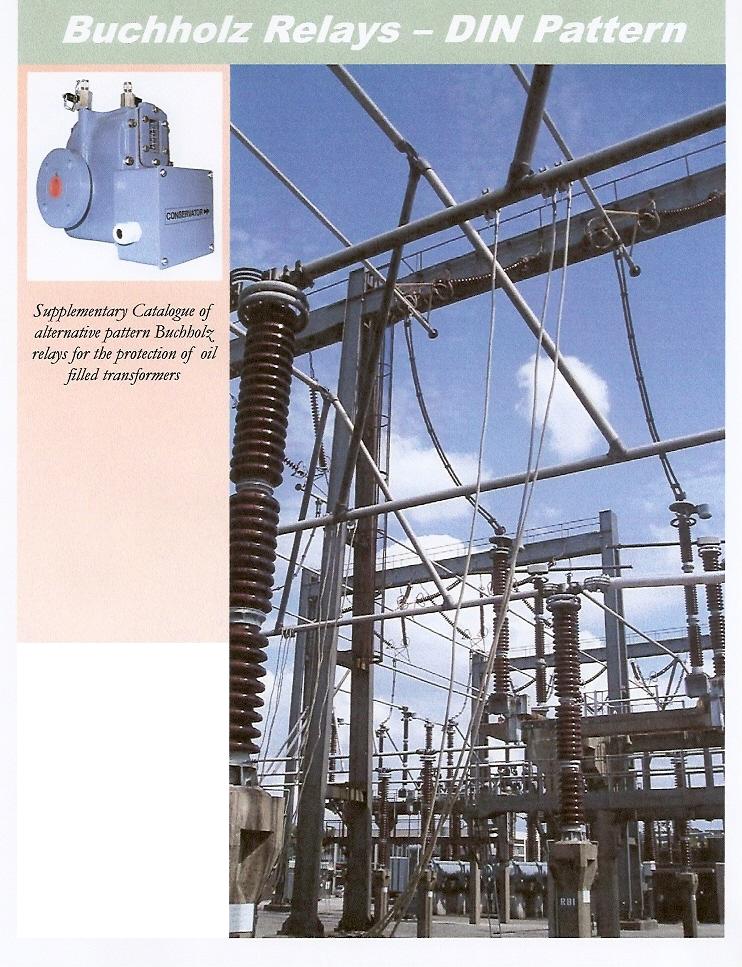 <![endif]>
<![if !supportEmptyParas]> <![endif]>
<![if !vml]>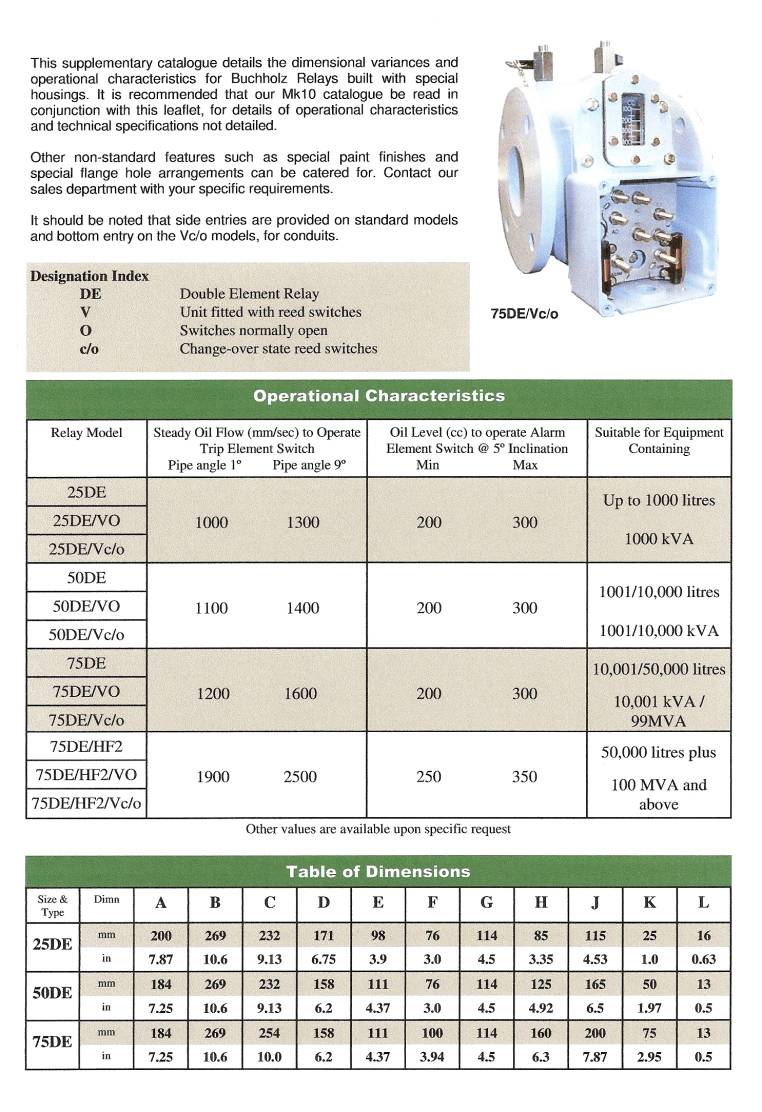 <![endif]>
<![if !supportEmptyParas]> <![endif]>
<![if !vml]>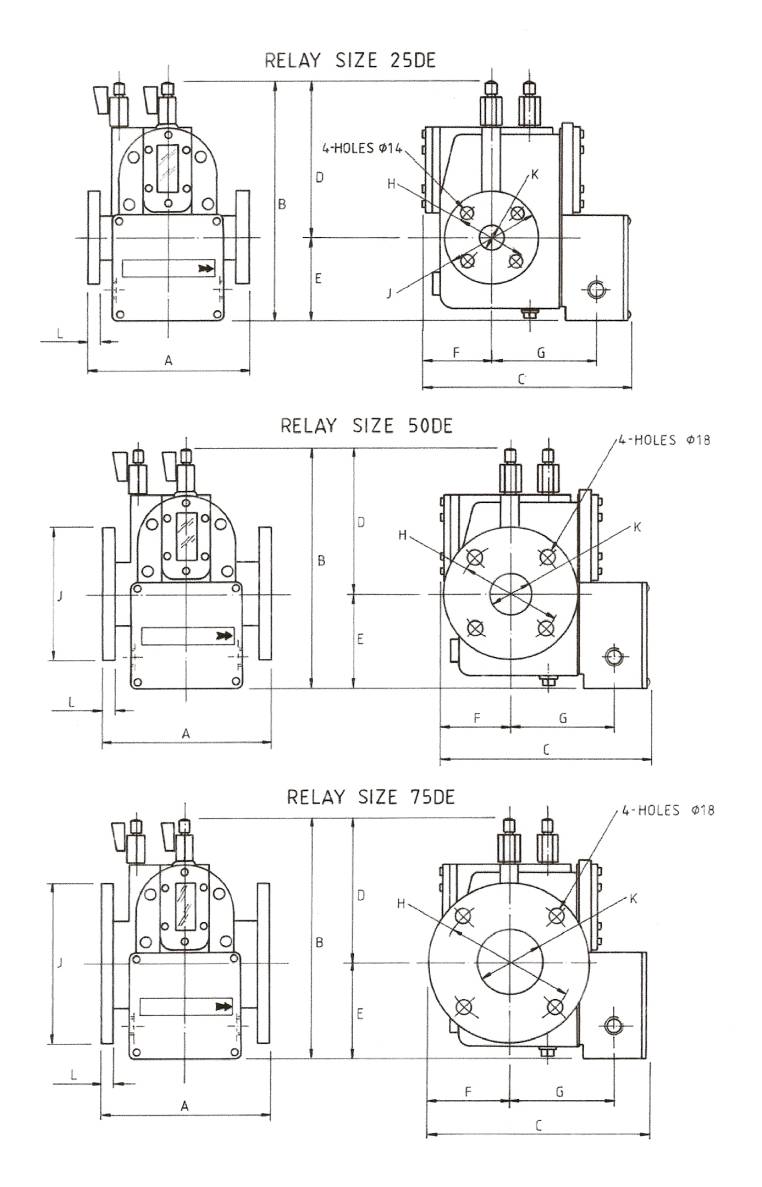 <![endif]>
<![if !supportEmptyParas]> <![endif]>
<![if !supportEmptyParas]> <![endif]>
<![if !supportEmptyParas]> <![endif]>
<![if !supportEmptyParas]> <![endif]>
<![if !supportEmptyParas]> <![endif]>
The Dry Air Pump provides a portable solution for on-site testing of Gas and Oil operated Buchholz relays.

A charge of air is created in the polycarbonate cylinder by means of a foot operated pump. The cylinder contains an indicating silica gel, which absorbs the moisture present in the air. The pressure of the air charge is monitored on the built-in pressure gauge. When a suitable pressure has been attained the air charge is then quickly passed to the Buchholz via a flexible tube, by opening the ballvalve fitted to the cylinder. To prevent backpressure forcing oil back the flexible pipe a non-return valve is incorporated in the unit.

The indicating silica gel is a crystalline material, which absorbs moisture readily. The properties of the crystals can easily be regenerated by heating/drying. The crystals are impregnated with iron compounds, which gives them an orange colour. Upon absorption of moisture these crystals change from their orange colour to a pale yellow and then become colourless. When the crystals change to pale yellow they should be regenerated.

<![if !supportEmptyParas]> <![endif]>

<![if !supportEmptyParas]> <![endif]>

<![if !vml]><![endif]>

<![if !supportEmptyParas]> <![endif]>

<![if !supportEmptyParas]> <![endif]>

DRY AIR PUMP

<![if !supportLists]>§ <![endif]>Max. operating pressure 60 psig

<![if !supportLists]>§ <![endif]>Self contained in a rugged steel case with carrying handle

<![if !supportLists]>§ <![endif]>Supplied with 7m long hose and fittings

<![if !supportLists]>§ <![endif]>Size: 475 x 250 x 128mm

<![if !supportEmptyParas]> <![endif]>
<![if !supportEmptyParas]> <![endif]>
<![if !supportEmptyParas]> <![endif]>
<![if !supportEmptyParas]> <![endif]>
<![if !supportEmptyParas]> <![endif]>
<![if !supportEmptyParas]> <![endif]>
<![if !supportEmptyParas]> <![endif]>
½ Home ½ Electrical Test Equipment ½ Medical Electrical Safety Analyser ½ Precision Test Equipment ½ Motor Protection Relays ½ Level Controller ½
½ Cable Locator ½ Electromotors ½ Generators ½ Safety Interlocks ½ Switchgear ½ Transformer ½ AC Voltage Stabilisers ½ Load Banks ½
½ Laboratory Power Supply ½ Power Transmission Equipments ½ Transformer Oil Filtering Machine ½ Fuse Links ½ Cutouts ½
½ Gas Leak Detector ½ Cable Jointing Kit ½ Filter Element ½ Vibration & Pneumatic Controls ½
<![if !supportEmptyParas]> <![endif]>
<![if !supportEmptyParas]> <![endif]>
<![if !supportEmptyParas]> <![endif]>
West Asia Trading & Engineering Pte Ltd
No. 1 Kim Keat Lane
Singapore 328858
Tel: +(65) 6250 5676
Fax: +(65) 6252 9890
E-mail: westasia@singnet.com.sg
<![if !supportEmptyParas]> <![endif]>
<![if !supportEmptyParas]> <![endif]>
<![if !supportEmptyParas]> <![endif]>